There are different types of gambling in the Philippines, which is a fairly open country when it comes to those alternatives. Maybe some alternatives are better for you based on your preferences, which is why it is essential to know how each of them works. This guide intends to clarify the differences between each type of gambling to allow a smarter choice.
What Are the Types of Gambling?
There are different forms of gambling, and we are lucky to have most of them legalized in our country. Understanding what types of gambling are available can help decide what is the ideal scheme according to what you are looking for. The list is quite long, including sports betting, casino, poker, fantasy sports, and lotteries, as well as their online counterparts.
Gambling Type
Characteristics
Legal in the Philippines?
Sports Betting

Several Betting Options

Pre-game and Live Betting

Great Online Bonuses

Yes
Casino

Huge Variety of Games

Individual and Group Play

Incredible Online Bonuses

Yes
Fantasy Sports

Unpredictable Results

Allows Team Management

More Control

Yes
Poker Tables

Skill-Based Game

Play Anonymously

Great Tournaments

Yes
Lottery Games

Access to International Lotto

Huge Prizes

Easy to Play

Yes
With almost no match in South-East Asia, the Philippines is quite open to different types of gambling. When playing online, we have access to most of the benefits and characteristics indicated in the table above.
Online casinos, poker rooms, sports betting, and lottery games combine fun with flexibility
.
Legal Vs. Illegal Types of Gambling in the Philippines
Most types of gambling are legal according to the Philippines gambling laws. However, it is important to understand the limitations of each variation. For example, we may gamble on online casinos or place sports bets online, as long as the websites are operated from a foreign country. As for land-based casinos and local sports betting, those are open to us, although they are fairly limited compared to their online versions.
The same logic applies to lotteries. We may play our local games or enjoy dozens of games from elsewhere using online lottery sites that are not headquartered in the Philippines. Not everything has a legal online counterpart, though, as is the case of cockfighting pits. You may gamble locally, but e-sabongs are no longer available.
Also, pay attention to the subcategories of a given gambling type. For example, you may play as many slots as you want but keep away from jueteng and mahjong, two illegal gambling activities – even if you play with friends gambling a bit of money.
The Different Types of Gambling
Perhaps just learning the different types of gambling that are legal in the Philippines is not enough for you to decide. That is absolutely fine, especially considering that you will literally put your spare money at stake. Let's get to know each of them a bit better, including their variations.
Casinos and Online Casinos
The place where we can find a large variety of entertaining games that allow us to gamble for money is a casino. There are quite many of them in the Philippines, where you can simply walk in and have fun. On the other hand, several dozens of websites located elsewhere offer up to 10,000 different games to play comfortably from our homes – the online casinos.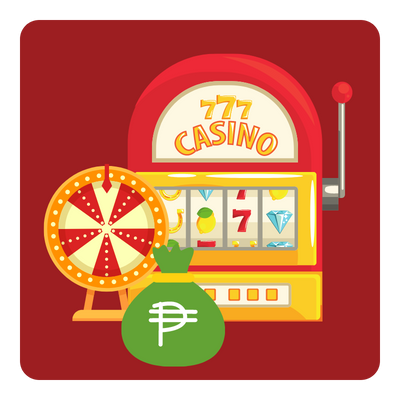 Slots
The most popular pick on any online casino site is the slots. They are simple luck games where you have only to decide how much you will bet. Every round, random symbols will appear and match with their equals to generate winnings. In order to make those games far more interesting, there are several resources such as free spins, multipliers, Wild symbols, and a lot more.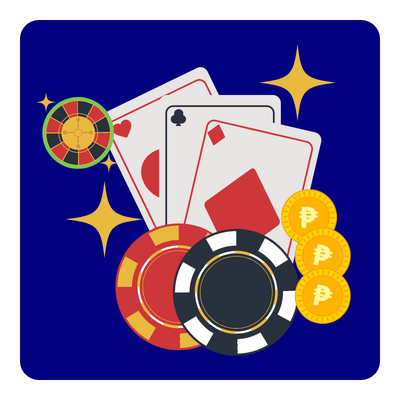 Casino Card Games
Poker and blackjack are the most featured card games in casinos, but the first one is more likely to be considered a skill game instead of a chance-based game. There are even websites specialized in poker alone, with high-quality and technological rooms and the chance to participate in worldwide tournaments.
With the exception of baccarat, which tends to be a simpler card game, those other two games have countless variations when played online. Each year, providers try to innovate, including exclusive live casino rooms to be played from a computer or phone.
While baccarat and blackjack have a lot to do with luck and making the right choice from a limited perspective, poker is a much broader card game. Strategical combinations, bluffs, and complex rules are part of the game.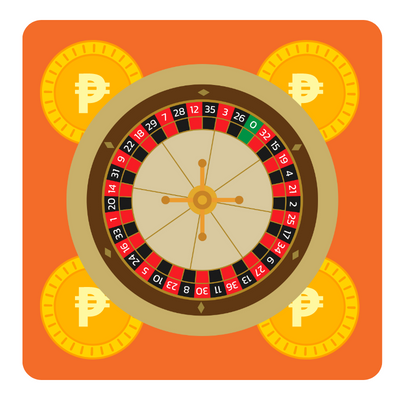 Roulette
Popular among gamblers because of the relatively high RTP when it comes to simple bets - which is reflected in a lower return - the roulette also comes in great variations online. It is simpler when played at land-based casinos, but even local gamblers tend to give online casinos a try for the alternative roulette games they can find there.
Playing roulette is simply choosing a bet based on where you believe the ball will land. There are really risky bets and choices that cover up to half of the possibilities.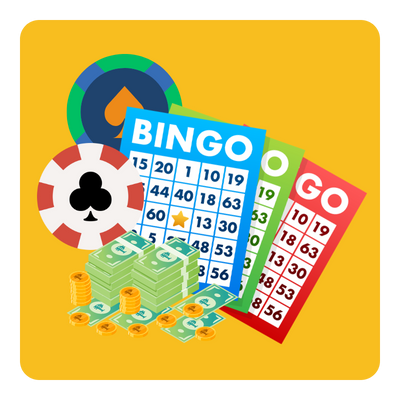 Bingo
Bingo is a fun gambling game that is based on random drawings of numbers that should match the ones also randomly displaced on your cards. Similar to other chance-based games, there is no way to guarantee a win in bingo games. While you might find bingo rooms with other players, the most common format is instant video bingo games.
Sic Bo
Sic bo is a straightforward dice game that requires only luck, which kind of makes it resemble roulette games - except for the obvious difference in the tools with which we play them. It can be played online legally and only requires you to choose the number, group, or combination that will result from the thrown dice.
Play the Best Casino Games on 1xBet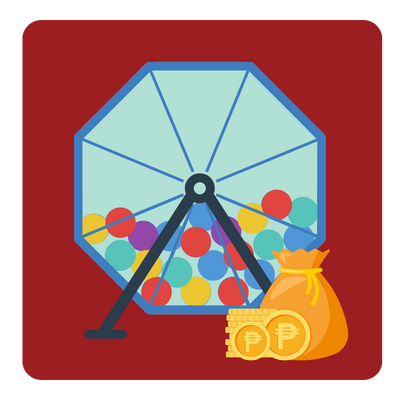 The Lottery
Lottery games are fun to many Filipinos, especially because there are games with incredible prizes when played online. The local options are fairly limited, which is why discovering lottery betting sites or online lotto agents can change the perspective of anyone entirely. Simply imagine being able to give US Powerball a try from Manila, for example.
Most people start discovering what gambling is from the lottery because it is accessible, cheap, and easy to play. Just make sure you understand that it is a chance game. You simply pick the numbers or get them randomly chosen and wait for them to be drawn.
Choose theLotter to Play International Lotteries Online!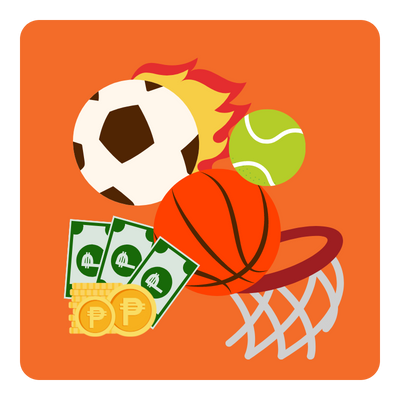 Sports Betting in the Philippines​
Football, basketball, horse races, and eSports, in general, are some examples of sports betting options in the Philippines. In order to do it online rather than at sportsbook outlets in our country, you just need to make sure that it is provided by a foreign company. The odds are clearly shown and fixed for a given event, and you decide how much you will bet on that outcome.
There are close to thousands of options to bet on in each sports match or event, which is incredible. Unlike other forms of gambling, there is a lot of room for studying and getting better at sports betting.
Place Sports Bets on 20Bet Now!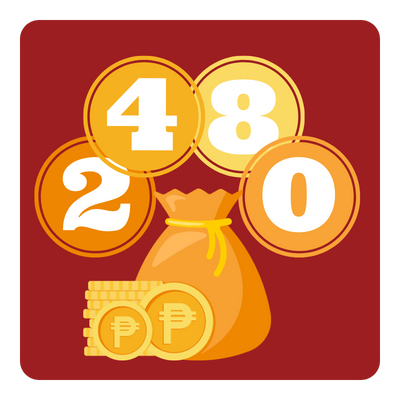 Jueteng
Jueteng is an illegal numbers game that cannot be played in the Philippines and finds no online match. It is similar to a Pick-3 lottery game but is not allowed in the country for the most varied reasons. You can still play similar games through online lotteries instead of taking any unnecessary risks.
Mahjong
Mahjong is a rather complex game that can be played for fun in the Philippines but never for real money. Therefore, some players try to find an online version of it to gamble. However, all the games that carry the name "Mahjong" on online casinos are simply slots with mahjong symbols. Unless you are looking for a distraction to play with friends, forget about this one.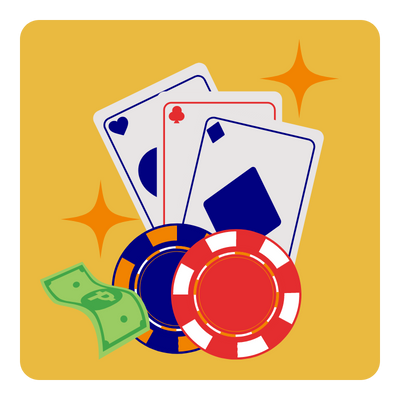 Pai Gow
The ancient Chinese gambling game named pai gow is played with dominoes and is common at land-based casinos. If you would rather play it online, you will notice that the version found on casino websites is pai gow poker, which keeps the essence of the game but is played with cards instead.
It is a rather fast game, and your only job is to decide which cards to divide to generate a combination - sort of what you do in baccarat, except that you consider poker cards instead.
The Best Types of Gambling Games: Odds x Prizes
Most of the different types of gambling will have bets with varying odds. Still, we listed some of the possibilities in the most varied alternatives you can find in the Philippines. As an exception, sports betting was left outside, as there is no type of sports bet that always carries the same odds.
| Gambling Type | Odds | Prize |
| --- | --- | --- |
| Lottery: US Powerball | 1 in 292.2 million | From ₱1 Billion |
| Regular Slots | 1 in 49.8 million | 1000:1 |
| Single Roulette Number | 1 in 37 | 35:1 |
| Trackside: Horse 1 Wins | 1 in 5 | 4:1 |
| Craps Pass Line | 1 in 2 | 1:1 |
Another casino game that makes the estimation of odds quite difficult is poker. Skills play a great role in that game, and that is why it is also unpredictable. That is what mostly differentiates it from other card games like blackjack.
What Types of Gambling Should You Be Playing?
Through the knowledge gathered so far, it should be easy to infer that your ideal type of gambling has a lot to do with your preferences. Consider that the return is always proportional to the risk taken and that the ultimate goal is to have fun. 
Gambling is about having fun, and there are no guarantees in any of the related games – not even poker, which is based on skill. Therefore, choose the one that you will enjoy the most and, if any good prizes come as a result, that is great!